In today's digital age, it is more important than ever before to have a robust online presence. Marketing experts emphasize the importance of content distribution and digital marketing, but you must first ensure you have the basics covered. None of the online marketing for your funeral home is going to be effective unless you have a thorough and inviting website for your business. Spending money to hire the right website designer is a wise investment in the longevity of your funeral home. 
If you haven't taken the first steps to find the right website designer and platform for your funeral home, you really need to start your research today. Many of your competitors are already online building a loyal audience. It's time for your funeral home to catch up in this digital race. 
Design Matters
As a funeral home director, you are used to paying attention to the small details that make something great. You know that the little touches to a memorial service often mean the most to your clients. The same principle applies when you are busy creating a website for your funeral home business. Details in the overall website design are what make your pages stand out from your competitors'. Done correctly, these details will draw customers deeper into your site and encourage them to reach out to you when the need arises. 
What kind of details should you be paying attention to? Everything matters when creating a website. You need pictures that are bright and beautiful, text that is easy to read, and a streamlined design that makes sense to your end user. 
When you hire a website designer, make sure that you see their past portfolio of work. Browse through these websites to determine how easy they are to navigate and what they look like. The appearance and ease of use are two important design details that you can't overlook when building your own website. 
Create Space For Community
Choosing a platform for your funeral home website can be a little bit tricky. Common solutions like WordPress may offer everything that your business requires. However, you might find yourself in need of several plug-ins to create a sense of community among your clients. Many funeral homes like to honour the families that have trusted them with their service by placing memorial videos and tributes in a special section on their website. This is a nice personalized touch that gives friends and family members an opportunity to engage with your brand. 
Make sure that the platform you choose will enable them to leave comments, share their own pictures, and tell stories about the loved ones who have passed. You will also want to ensure that you can respond to their comments to show that you have excellent customer service and that you truly care about your clients. 
Mobile-Friendly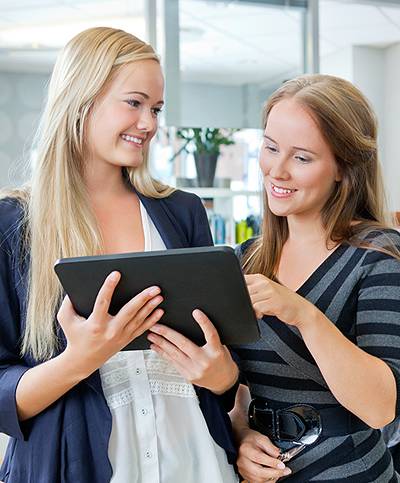 If you need to look into something, do you head to your desktop computer or do you type it into your smartphone? Most people find themselves turning to their mobile devices more and more. They find it to be more convenient, and it allows them to immediately take action via a phone call or an email. This is why your website must be responsive across all platforms. Never settle for a website designer that tells you that a funeral home doesn't need a website that is mobile-friendly. 
Fortunately, many of the most popular platforms used for funeral home websites automatically help you to create a responsive, mobile-friendly page. Platforms like WordPress and Joomla are affordable and user-friendly, even if you happen to be designing your funeral home website on your own. 
Search Engine Optimization
A good website should easily show up in the search results. Ideally, most funeral homes want to be listed on the first page when a prospective customer searches for funeral homes in their local area. You need a web designer who understands how to write copy and design a website that is optimized for search engines to find it. This is sometimes abbreviated by web designers as SEO. 
Without paying attention to this one important detail, you could be hurting the search results of your business. Investing in search engine optimization right now could help you to score more business over the coming years, particularly if you can rank higher than your competitors. Using a blog that is linked to your website is another avenue where search engine optimization can come into play.  
Website Speed
The speed of your website also plays a key role in how your soon-to-be clients will view you and your services. When customers encounter a slow website, they may not have the patience for it to fully load. This causes them to press the back button and head to one of your competitors' sites instead. You need to find a website platform that will enable you to optimize your images for a faster upload on your customer's screen This can be done through compressing the images before uploading them or by using a plug-in designed to keep photo files small. 
Keep in mind that the more pictures that are featured on your home page, the longer it will take for the page to load. Many funeral homes decide to settle for just one or two high-quality images that really represent their brand. A website that loads slower than a competitor's, even by a few seconds, could be costing you business. 
Researching The Right Web Designer & Platform
The right web designer and the perfect platform may vary based on the unique needs of your funeral home. Consider what you want the end result to look like and then find a web designer with a portfolio that closely aligns with your vision. Make sure that you thoroughly vet your potential web designer to see what platform they recommend based on your ideas and rough sketch of the website. With a few of these important aspects taken care of, your website will be able to beautifully represent your brand and promote business for years to come.  At First Rank Funeral Home Marketing we are dedicated to helping you build the best website possible. Get in touch with us today by calling (844) 997-0397.